Expand your horizons with Global implications.
The global marketplace impacts just about every industry: agriculture, construction, energy, manufacturing and IT among many others. Earn a bachelor's degree in business with a Global Supply Chain Management Specialization to broaden your horizon from local to international.
Get to know Our Bachelor's Degree with a Specialization in Global Supply Chain Management.
Our Bachelor's Degree with a Specialization in Global Supply Chain Management can help you develop the supply chain and operations skills needed to work in many business areas and industries. You will also explore the diverse cultural, political and economic circumstances of foreign markets in this specialization. Our professors bring real world insights into the classroom, allowing you to better understand the logistics along all stages of supply chain and operations management. Together, we can help you learn how to navigate Global Supply Chain Management. Whether you are considering a career as an operations manager or a supply chain analyst, our Global Supply Chain Management Specialization can help you explore new opportunities.
The Global Supply Chain Management Specialization can be earned as a part of the following bachelor's degrees in business:
Bachelor's Degree in Business Administration
Bachelor's Degree in Management
Bachelor's Degree in Technical Management
Critical Thinking

Use logic and reasoning to identify the strengths and weaknesses of alternative solutions, conclusions or approaches to problems.

Mathematical Reasoning

Use mathematical formulas to solve problems or project outcomes.

Multi-level Communications

Have the ability to convey information effectively, both horizontally and vertically within an organization.

Systems Analysis

Determine how a system should work and how changes in conditions, operations, and the environment will affect outcomes.

Strategic Decision Making

Be able to analyze information and evaluate results to solve problems and choose the best solutions.
Complex Problem Solving

Apply critical and analytical thinking to identify complex problems, evaluate options and implement solutions.

Production and Processing

Understand raw materials, production processes, quality control, costs and techniques for maximizing the effective manufacture and distribution of goods.

Administration and Management

Understand the fundamental management theories that drive organizations and programs forward. Develop skills in leadership, planning, project management, and resource management.
CAREER OPPORTUNITIES
Graduates with our Global Supply Chain Management Specialization may consider careers such as:
Procurement Officer

Purchasing Associate

Warehouse Clerk

Materials Manager

Logistics Team Lead

Supply Chain Analyst
Option 1: Business Administration
| | |
| --- | --- |
| GSCM206 | Managing Operations Across the Supply Chain |
| GSCM209 | Supply Chain Management Decision Support Tools and Applications |
| GSCM326 | Total Quality Management |
| GSCM330 | Strategic Supply and Master Planning |
| GSCM434 | Supply Chain Logistics, Distribution and Warehousing |
| GSCM440 | Supply Chain Procurement Management and Sourcing Strategy |
| GSCM460 | Global Issues in Supply Chain Management |
Business Core1
| | |
| --- | --- |
| ACCT212 | Financial Accounting |
| ACCT346 | Managerial Accounting |
| BIS155 | Data Analysis with Spreadsheets with Lab |
| BIS245 | Database Essentials for Business with Lab |
| BUSN115 | Introduction to Business and Technology |
| BUSN319 | Marketing |
| BUSN379 | Finance |
| COMP100 | Computer applications for business (with lab) |
| ECON312 | Principals of economics |
| MGMT303 | Principals of management |
| MGMT404 | Project Management |
Electives
| | |
| --- | --- |
| CIS115 | Logic and Design |
| MGMT408 | Management of Technology Resources |
| SEC310 | Principles and Theory of Security Management |
Communication skills
| | |
| --- | --- |
| ENGL1122 | Composition |
| ENGL135 | Advanced Composition |
| ENGL216 | Technical Writing |
| SPCH275 | Public Speaking |
Humanities3
| | |
| --- | --- |
| HUMN303 | Introduction to the Humanities |
| ETHC445 | Principles of Ethics |
| LAS432 | Technology, Society, and Culture |
Social Sciences
| | |
| --- | --- |
| SOCS185 | Culture and Society |
| SOCS3254 | Environmental Sociology |
| LAWS3105 | The Legal Environment |
Mathematics and Natural Sciences
| | |
| --- | --- |
| MATH114 | Algebra for College Students |
| MATH221 | Statistics for Decision-Making |
| SCI2286 | Nutrition, Health and Wellness with Lab |
Personal and Professional Development
| | |
| --- | --- |
| CARD405 | Career Development |
| COLL148 | Critical Thinking and Problem-Solving |
| | |
| --- | --- |
| GSCM206 | Managing Operations Across the Supply Chain |
| GSCM209 | Supply Chain Management Decision Support Tools and Applications |
| GSCM326 | Total Quality Management |
| GSCM330 | Strategic Supply and Master Planning |
| GSCM434 | Supply Chain Logistics, Distribution and Warehousing |
| GSCM440 | Supply Chain Procurement Management and Sourcing Strategy |
| GSCM460 | Global Issues in Supply Chain Management |
Business, Management and Technology
| | |
| --- | --- |
| ACCT212 | Financial Accounting |
| BIS155 | Data Analysis with Spreadsheets with Lab |
| BIS245 | Database Essentials for Business with Lab |
| BUSN115 | Introduction to Business and Technology |
| BUSN278 | Budgeting and Forecasting |
| BUSN319 | Marketing |
| CIS115 | Logic and Design |
| CIS206 | Architecture and Operating Systems with Lab |
| COMP100 | Computer Applications for Business with Lab |
| MGMT303 | Principles of Management |
| MGMT404 | Project Management |
| MGMT410 | Human Resource Management |
Analytics
| | |
| --- | --- |
| BIAM300 | Managerial Applications of Business Analytics |
| BIAM400 | Applied Business Analytics |
| BIAM410 | Database Concepts in Business Intelligence |
Communication Skills
| | |
| --- | --- |
| ENGL1122 | Composition |
| ENGL135 | Advanced Composition |
Humanities3
| | |
| --- | --- |
| ETHC445 | Principles of Ethics |
| LAS432 | Technology, Society and Culture |
Social Sciences
| | |
| --- | --- |
| ECON312 | Principles of Economics |
| SOCS185 | Culture and Society |
Mathematics and Natural Sciences
| | |
| --- | --- |
| MATH114 | Algebra for College Students |
| MATH221 | Statistics for Decision-Making |
| SCI2287 | Nutrition, Health and Wellness with Lab |
Additional General Education Selection
Personal and Professional Development
| | |
| --- | --- |
| CARD405 | Career Development |
| COLL148 | Critical Thinking and Problem-Solving |
Option 3: Technical Management
| | |
| --- | --- |
| GSCM206 | Managing Operations Across the Supply Chain |
| GSCM209 | Supply Chain Management Decision Support Tools and Applications |
| GSCM326 | Total Quality Management |
| GSCM330 | Strategic Supply and Master Planning |
| GSCM434 | Supply Chain Logistics, Distribution and Warehousing |
| GSCM440 | Supply Chain Procurement Management and Sourcing Strategy |
| GSCM460 | Global Issues in Supply Chain Management |
Business, Management and Technology
| | |
| --- | --- |
| ACCT212 | Financial Accounting |
| BIS155 | Data Analysis with Spreadsheets with Lab |
| BIS245 | Database Essentials for Business with Lab |
| BUSN115 | Introduction to Business and Technology |
| BUSN412 | Business Policy |
| COMP100 | Computer Applications for Business with Lab |
| MGMT303 | Principles of Management |
| MGMT404 | Project Management |
Electives8
| | |
| --- | --- |
| BUSN319 | Marketing |
| BUSN369 | International Business |
| CIS115 | Logic and Design |
| CIS170C | Programming with Lab |
| CIS206 | Architecture and Operating Systems with Lab |
| MGMT408 | Management of Technology Resources |
| SEC310 | Principles and Theory of Security Management |
Communication Skills
| | |
| --- | --- |
| ENGL1122 | Composition |
| ENGL135 | Advanced Composition |
Humanities3
| | |
| --- | --- |
| ETHC445 | Principles of Ethics |
| LAS432 | Technology, Society and Culture |
Social Sciences
| | |
| --- | --- |
| ECON312 | Principles of Economics |
| SOCS185 | Culture and Society |
Mathematics and Natural Sciences
| | |
| --- | --- |
| MATH114 | Algebra for College Students |
| MATH221 | Statistics for Decision-Making |
| SCI2286 | Nutrition, Health and Wellness with Lab |
Additional General Education Selection
Personal and Professional Development
| | |
| --- | --- |
| CARD405 | Career Development |
| COLL148 | Critical Thinking and Problem-Solving |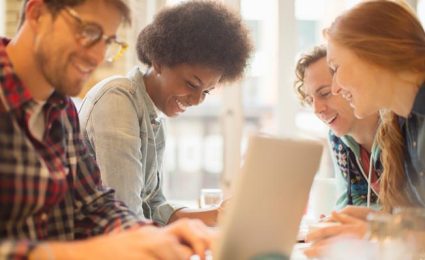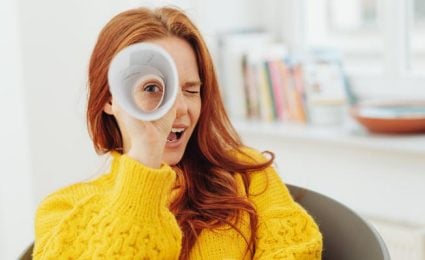 Program Overview
Management: Global Supply Chain Management
Download PDF
Program Overview
Technical Management: Global Supply Chain Management
Download PDF