Take The Next Step in network and communications Management.
Become a mover, shaker and decision maker in network and communications management. DeVry University's Keller Graduate School of Management's Master's in Network and Communications Management program will build on your foundational knowledge to expand your skillset in IT networking and communications. You'll have the opportunity to learn about a variety of paths within this field, including organizational security, e-commerce system development and applied technology for organizational benefits. Choose from two concentrations, Information Security and Project Management.
The Master's in Network and Communications Management program is appropriate for those with or without communications technology or networking experience. It's designed to help you develop and improve managerial skills and build your technical knowledge in network and communications technology.
GET TO KNOW OUR MASTER'S IN NETWORK AND COMMUNICATIONS MANAGEMENT.
Our Master's in Network and Communications Management program includes a concentration that can align with your professional and personal interests and provide flexibility in customizing your program. We also offer a technical prerequisite skills course for those who don't have a network and communications background to help develop your understanding of the field. Total program length varies based on the number of courses taken per eight-week session.
With the support of our experienced professors, you can learn how to use network and communications management to reduce costs, improve customer service and enhance operational efficiencies. The coursework provides insight into managerial decision-making and how to manage an enterprise in a technological environment. It also focuses on aspects of communications technologies that will help you understand technology applications used in business and industry.
Classes Start Every 8 Weeks
---
The Master's in Network and Communications Management covers the following:
Project Management

Apply basic project management techniques through project planning software.

Managerial Skills

Allocate financial and human resources, manage risk, and analyze business opportunities.

Communications and Networking

Examine principles of data communications, including noise effects, multiplexing and transmission methods, while exploring networking media.

Technical Skills

Explore ways to use software packages to analyze financial data, see trends, create portfolios and make forecasts.
Earn an extra credential with our unique 2-in-1 design. All courses in our Information Security graduate certificate are embedded within this program. So you can earn a graduate certificate on the way to your master's1.
Accredited* by the Accreditation Council for Business Schools and Programs (ACBSP) www.acbsp.org

Accredited** by the Project Management Institute Global Accreditation Center for Project Management Education (GAC) www.pmi.org
CAREER OPPORTUNITIES
Graduates of our Master's degree in Network and Communications Management can consider careers such as:
Network and Computer Systems Administrator

Computer Network Support Specialist
Option 1: Information Security Concentration
Choose Any 4
| | |
| --- | --- |
| SEC5712 | Principles of Information Security and Privacy |
| SEC573 | E-Business Security |
| SEC574 | Database Security |
| SEC575 | Information Security Law and Ethics |
| SEC576 | Risk Mitigation and Contingency Planning |
| SEC577 | Cryptography and Security Mechanisms |
| SEC578 | Practices for Administration of Physical and Operations Security |
| SEC579 | Security in Systems Architecture and Applications |
| SEC5912 | Disaster Recovery/Forensics and Security |
| SEC5922 | IT Governance |
| | |
| --- | --- |
| ACCT504 | Accounting and Finance: Managerial Use and Analysis |
| HRM587 | Managing Organizational Change |
| NETW5832 | Strategic Management of Technology |
| PROJ586 | Project Management Systems |
| MIS5892 | Networking Concepts and Applications |
| NETW584 | Telecommunications Law and Regulation |
| NETW585 | Network Design and Management |
| NETW589 | Wireless Communication Systems |
| NETW590 | IP Telephony/VoIP |
| SEC5722 | Network Security |
| | |
| --- | --- |
| NETW600 | Telecommunications Capstone |
2Earn your master's and get a graduate certificate along the way. These six courses make up the Information Security Graduate Certificate, which is embedded in this program, allowing you to leave with two credentials in one.
Option 2: Project Management Concentration
Choose Any 4
| | |
| --- | --- |
| GSCM588 | Managing Quality |
| PROJ584 | Managing Software Development Projects |
| PROJ587 | Advanced Program Management |
| PROJ592 | Project Cost and Schedule Control |
| PROJ595 | Project Risk Management |
| PROJ598 | Contract and Procurement Management |
| PROJ605 | Advanced Project Management Practices and Professional Exam Preparation |
| | |
| --- | --- |
| ACCT504 | Accounting and Finance: Managerial Use and Analysis |
| HRM587 | Managing Organizational Change |
| NETW583 | Strategic Management of Technology |
| PROJ586 | Project Management Systems |
| MIS589 | Networking Concepts and Applications |
| NETW584 | Telecommunications Law and Regulation |
| NETW585 | Network Design and Management |
| NETW589 | Wireless Communication Systems |
| NETW590 | IP Telephony/VoIP |
| SEC572 | Network Security |
| | |
| --- | --- |
| NETW600 | Telecommunications Capstone |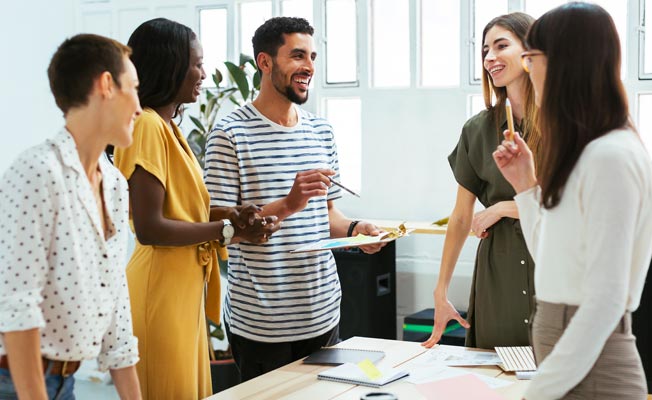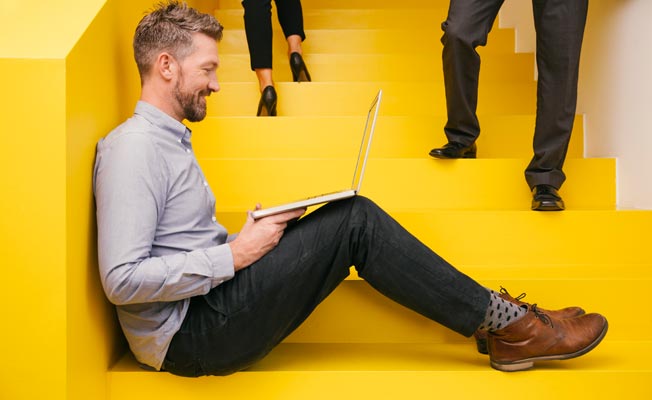 Program Overview
Network and Communications Management: Project Management
Download PDF
Program Overview
Network and Communications Management: Information Security Specialization
Download PDF