GET STARTED ON THE PATH TO BUSINESS.
If you're a natural problem solver and interested in business, DeVry's Associate Degree in Business can help you get started in the field. Our online and hybrid business associate degrees are designed to explain how different parts of a business work, and introduce skills and concepts used in modern businesses and retail management.
Get to Know Our Associate Degree in Business.
When you partner with DeVry to earn an Associate Degree in Business, you'll learn in-demand skills through hands-on learning and exposure to modern business scenarios. This includes being able to think critically about common business problems and effectively solve them by working in teams and using technology. Our courses are designed to help you understand the basics of different business functions including accounting, data analysis, marketing and human resources management.

Once you've completed 30 semester-credit hours of the program, you'll select either a General Business concentration or a Retail Management concentration. We can help you choose based on your goals.

GENERAL BUSINESS CONCENTRATION: Our General Business track is designed to help you understand how modern businesses work. You'll explore how to effectively solve business problems with teams and technology, and become familiar with skills necessary to succeed in the field.

RETAIL MANAGEMENT CONCENTRATION: Our Retail Management track is designed to prepare you for an advanced role in merchandising. Similar to the General Business concentration, you'll learn how to solve business problems with teams and technology, but in a retail setting.
Classes Start Every 8 Weeks
Earn your Associate Degree in Business in as little as 1 year + 4 months*—or even more quickly with qualifying transfer credits.
---
Availability
---
Cost
$514/Credit
Hour
The Associate Degree in Business program covers the following:
Ethics

Demonstrate ethical, legal and socially responsible decision-making.

Business Planning

Develop, evaluate and interpret a long-range budget forecast for a business or business unit to solve problems and make business decisions.

Consumer Behavior

Analyze and interpret market and consumer trend data to solve business problems and meet consumer needs.

Technology

Apply analytical tools and technology applications to develop analyses and solutions to address the needs of an organization and its stakeholders.

Collaboration

Work collaboratively in a team environment. Coordinate and share information to achieve a common goal.

Problem Solving

Use business and management principles to problem-solve a variety of workplace challenges.
Human Resource Management

Learn to manage corporate human resources including planning, staffing and rewards, as well as developing and maintaining positions and people.

Data Analysis

Learn to draw conclusions by finding patterns and relationships in numerical data with tools used for statistical analysis and decision-making in business.

Communication and Customer Relations

Develop interpersonal communication and listening skills as well as conflict-resolutions skills as they apply to customer relations.

Retail Management

Examine strategies for finance, merchandizing, distribution, sales promotions, and human resources used in the retail management.

Supply Chain Management

Demonstrate an understanding of supply chain management and its impact on decision-making.

Communication

Communicate effectively orally and in writing across environments and platforms.
With our stackable approach, you can continue progressing in business after earning your Associate in Business. Your credits will apply toward a bachelor's degree at DeVry.
Career Opportunities
Graduates of our Associate Degree in Business may consider careers such as:
Assistant Manager

Customer Service Representative

Management Trainee

Retail Shift Manager

Assistant Marketing Analyst

Sales Account Representative

Inventory Associate

Accounting Associate Jr. Staff Accountant
General Business
| | |
| --- | --- |
| BUSN278 | Budgeting and Forecasting |
| GSCM206 | Managing Operations Across the Supply Chain |
| MATH221 | Statistics for Decision-Making |
| MGMT210 | Human Resource Functions |
Retail Management
| | |
| --- | --- |
| BUSN258 | Customer Relations |
| MGMT210 | Human Resource Functions |
| MGMT230 | Contemporary Retail Management |
| MKTG230 | Consumer Behavior Fundamentals |
| | |
| --- | --- |
| ACCT212 | Financial Accounting |
| BIS155 | Data Analysis w/Spreadsheets |
| BUSN115 | Introduction to Business and Technology |
| BUSN219 | Marketing Fundamentals |
| COMP100 | Computer Applications for Business w/Lab |
| WGD201 | Visual Design Fundamentals |
Communications
| | |
| --- | --- |
| ENGL112 | Composition |
| ENGL135 | Advanced Composition |
| SPCH275 | Public Speaking |
Humanities
| | |
| --- | --- |
| ETHC232 | Ethical and Legal Issues in the Professions |
Social Sciences
| | |
| --- | --- |
| SOCS185 | Culture and Society |
Personal & Professional Development
| | |
| --- | --- |
| CARD205 | Career Development |
| COLL148 | Critical Thinking and Problem Solving |
Mathematics & Natural Sciences
| | |
| --- | --- |
| MATH114 | Algebra for College Students |
| SCI228 | Nutrition, Health and Wellness with Lab |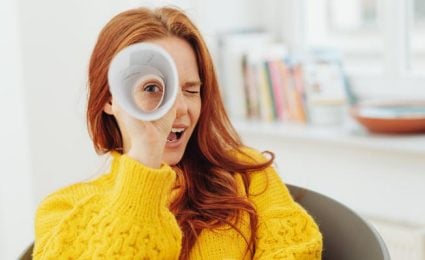 Program Overview
General Business or Retail Management
Download PDF
All students enrolled in site-based programs will be required to take some coursework online and, for some programs and locations, a substantial portion of the program may be required to be completed online.