December 13, 2022
6 min read
6 principles for thriving in the near-term and accelerating long-term growth
1. The only economic reality that matters is yours. During periods of economic uncertainty, reports on the overall economy or stock market dominate the news, but unless you run an index fund, each company will see very different outcomes and challenges in every economic cycle.
2. Scarce talent will remain, well, scarce. While many corporate executives are hoping that a cooling economy will resolve their most urgent talent challenges, it won't.  The skills shortages most companies face are the result of demographic forces and diminished immigration and hyper-demand for a narrow set of digital age skills.
3. Corporate growth runs are engineered during periods of economic turmoil. By now it is legend that many of the most prominent technology companies and/or products were launched during past recession (Google, the iPhone, etc), but less well chronicled is the phenomenon that companies investing wisely during downturns substantially outperform their peers during subsequent periods of growth1.
4. In particular, accelerating technology adoption and deployment offers a win/win scenario. More rapidly deploying proven technology – in this cycle, digitization of core processes and customer/patient interactions, automation, adoption of "smarter" devices and infrastructure, and analytics-based strategies – tends to create both short term OpEx savings and long-term competitive advantage. Provided, of course, you have the workforce to exploit them.
5. With these new capabilities come new risks. To state the obvious, the future isn't free.  Accelerating these strategies requires new defensive capabilities – particularly in the realm of cyber and data security and privacy management.
6.The most advanced talent strategies lean more heavily on cost-efficient mobility. It's no secret that budgets for new hires get cut sharply in environments like the one we are in now. As a result, leading talent managers look for ways to accelerate the development and reskilling of their existing teams – through cost and tax efficient vehicles.
President and chief executive officer of DeVry University
Thomas L. Monahan III is president and chief executive officer of DeVry University. He is responsible for articulating the University's vision, mission and values with internal and external stakeholders, as well as supporting and enhancing the institution's academic mission and overall operations.
Get the latest DeVryWorks articles and information right in your inbox. *Fields marked with * are required.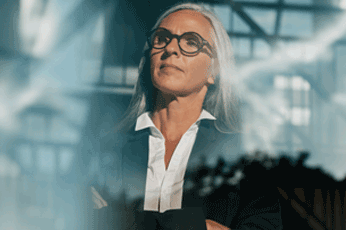 Mid-Year 2022 Outlook: Aligning Your Talent Strategy to Market Realities
By Tom Monahan
As organizations across the United States enter Summer 2022, they confront a market for skills and talent that is unlike anything that business executives and leaders have experienced. Through thousands of corporate client relationships, we gather feedback and direction to help us align our programs and offerings. The following five key areas of focus is what we're currently hearing.

Learn More