Febraury 17, 2023
4 min read
With the current technology skills gap affecting various industries, organizations are looking for ways to equip their team members with in-demand cybersecurity skills. Cybersecurity professionals don't necessarily need a technical background to thrive in the industry. It's possible to segue into the field from other disciplines.
Chief Information Security Officer, DeVry University
Dr. Fred Kwong has been in the information security and technology field for the past 20 years working in the education, financial, telecommunication, healthcare, and insurance sectors. He is an award-winning thought leader in security and currently works at DeVry University where he serves as the VP and Chief Information Security Officer. He is a member of several advisory boards and is a frequent speaker at national security forums on cyber security and information technology.
Get the latest DeVryWorks articles and information right in your inbox. *Fields marked with * are required.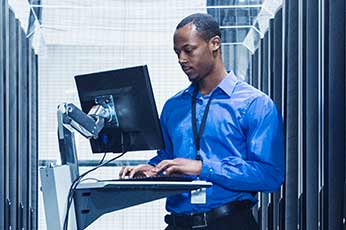 3 Key Trends for Cyber Leaders for the Rest of 2022
By Fred Kwong
As cyber leaders continue to grapple with the speed at which the cyber landscape continues to evolve, they should take stock of 3 key trends: 1 - threats, 2 - best practices and 3 - pressures. I was fortunate to be joined by some of my peers at our State of Cyber: Today's Threats to Watch virtual event to talk about just those things and how cyber teams should prepare for the remainder of 2022.
Learn More