Workforce Institute - The Five Components of Career Durability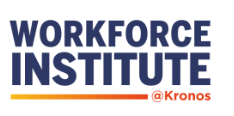 A new DeVry University study conducted for Labor Day found that at a time when American workers should feel recognized and celebrated, more than a third felt their employers could take or leave them.
Thirty-six percent of DeVry respondents said that based on their employers' actions since the start of the pandemic, they believe their employers view them as disposable. This perception resonated more with younger workers than older ones, with 47 percent of Gen Z-ers (born after 1996) and 42 percent of millennials (born 1980-95) saying they felt disposable compared with 28 percent of Gen X-ers (born 1964-79) and 32 percent of baby boomers (born 1946-63).
Respondents agreed that in today's workforce, tenure, education, and industry experience do not matter as much as hard work, meeting goals and deadlines, and having a positive attitude.
To read the complete story, please visit: https://workforceinstitute.org/the-five-components-of-career-durability/