Carrier Management - Many Workers Feel Undervalued and 'Disposable'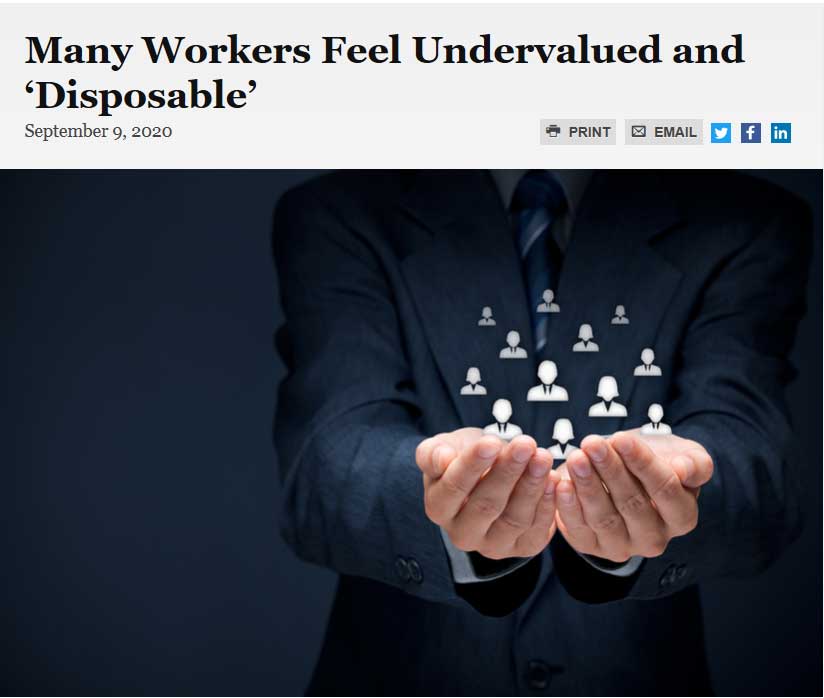 Many American workers feel undervalued and believe their employer sees them as "disposable," according to a new survey by DeVry University.
Nearly a quarter (24 percent) of employees surveyed said they believe American workers are not valued. Worse, 36 percent of respondents reported that their employer's actions since the pandemic started have made them feel disposable.
The survey found that this feeling of disposability varies by generation: 47 percent of Gen Z and 42 percent of millennial respondents believe their employer sees them as disposable compared to only 28 percent of Gen X and 32 percent of baby boomers.
Read the complete story at Carrier Management: https://www.carriermanagement.com/news/2020/09/09/211052.htm