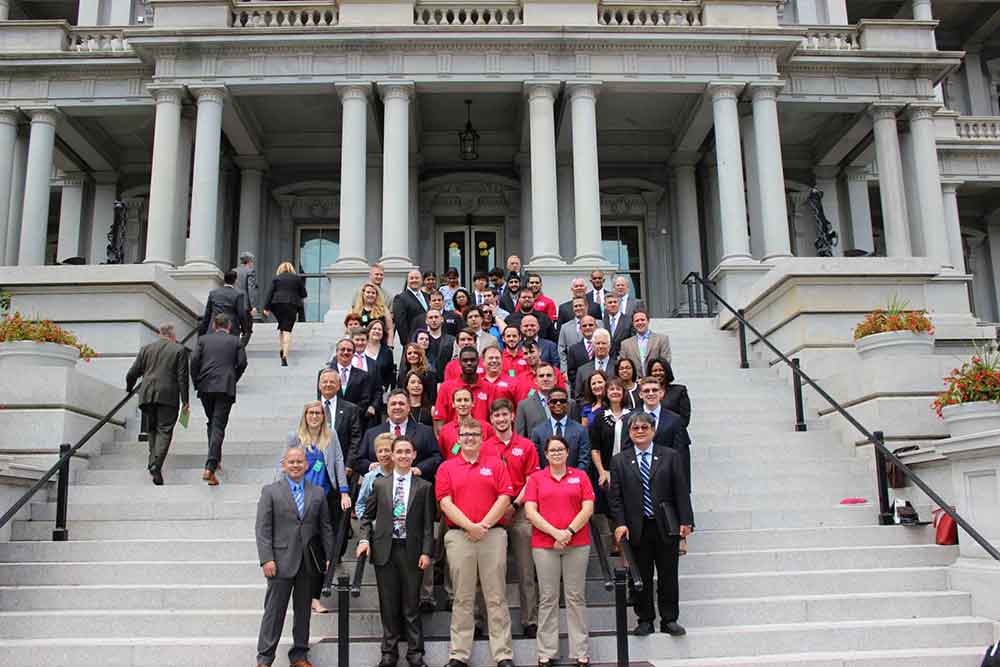 DOWNERS GROVE, Ill., July 28, 2016 - DeVry University alumnus and current Keller Graduate School of Management student John Lohrentz was invited to the White House by the Office of Science and Technology Policy (OSTP). As part of the team of three that recently won the U.S. Cyber Challenge (USCC) annual competition at their Illinois boot camp, Lohrentz is attending a White House meeting today (Thursday, July 28) to discuss cybersecurity competitions and their role in developing a highly skilled national cybersecurity workforce. Approximately 100 industry, academic and government leaders, including White House leadership, will attend.
The mission of USCC is to significantly reduce the shortage in the cyber workforce by serving as the premier program to identify, attract, recruit and place the next generation of cybersecurity professionals. More than 900 people competed for one of the coveted 90 spots to attend week-long USCC cybersecurity boot camps this year in Illinois, Delaware and Utah. The boot camps and their accompanying competitions enable participants to develop their skills and gain access to scholarships, internships and jobs.
As a winner, Lohrentz will also be awarded:
A letter of recommendation from the White House.
$1,000 from the Center for Internet Security (CIS).
A voucher from ISC² to cover the cost of taking the $7,000 exam to become a System Security Certified Practitioner (SSCP).
An invitation to the fourth annual Cybersecurity Summit in Washington, D.C., in the spring of 2017.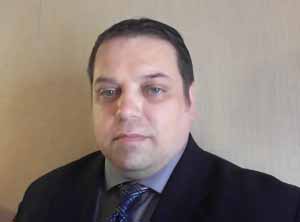 Lohrentz, a resident of Orland Park, Illinois, works for the Munster, Indiana, police department as an intelligence analyst in computer forensics. He is also a 2013 graduate of DeVry's Network & Communications Management program and is currently pursuing a master's degree in Information Systems Management (MISM) from its Keller Graduate School of Management.
"I'm excited about going to D.C., not just for myself, but to show students how hard work and dedication can pay off," said Lohrentz. "If students dedicate time to their passion for security, their abilities could bring them excellent job opportunities. Through our security club at DeVry, I enjoy working with students who want to learn outside of the classroom by helping them prepare for competitions and develop their skills."
In addition to his academics, Lohrentz founded the DeVry Cyber Defense Club (DCDC), which meets weekly at two Chicagoland campuses to help prepare current MISM students for industry certifications and competitions. The club has placed in cybersecurity competitions, including 3rd in the state at the National Collegiate Cyber Defense Competition in 2015 and 14th at the 2015 National Cyber League (NCL) competition. The team's individual scores at NCL placed in the top 10 percent of the 2,200 participants and Lohrentz was ranked the 45th nationally.
"We are very proud of John and his accomplishments. He has worked very hard for this opportunity, and I couldn't be happier for him," said Oscar Gutierrez, Ph.D., senior national dean, Curriculum and Instruction, and dean, Keller Graduate School of Management. "Cybersecurity is a growing need as cyberattacks continue to threaten our way of life, and John is quickly becoming a leader in the field."