DeVry University Appoints San Antonio Metro President Brian Silver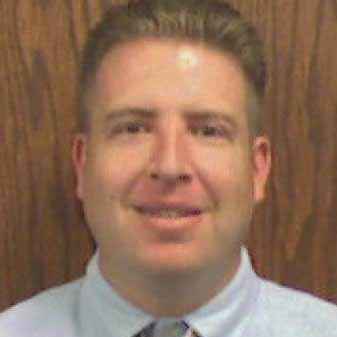 SAN ANTONIO (August 31, 2015) – DeVry University recently announced the appointment of Brian Silver as president of its San Antonio metro in Texas. Silver will provide executive leadership at the university's Austin and San Antonio campus locations.
Silver has more than 12 years of operational leadership experience in higher education and has served as campus dean of DeVry University's San Antonio campus in Texas since 2012. In 2014, he became dean of the university's Austin campus.
"Brian has met the high demands of two campus locations and demonstrated his commitment to DeVry University's strong presence as an academic institution in Texas," said Shelly DuBois, group vice president of DeVry University's west region. "His leadership and dedication to our students and faculty have made him an essential part of the greater San Antonio metro."
Prior to joining DeVry University, Silver worked for Career Education Corporation in a variety of leadership roles and divisions, including campus president within the art/design and allied health divisions in Texas. Silver also spent five years as director of financial aid and controller of Le Cordon Bleu College of Culinary Arts in Las Vegas, also a part of Career Education Corp.
"I am passionate about the power of education and I look forward to working with the San Antonio metro students, staff and faculty to further enhance our educational offerings throughout South and Central Texas," Silver said. "My overarching goal as an education leader is to provide our communities with a workforce that is prepared to meet the challenges of the future."
Silver earned his master's degree in business administration from University of Phoenix and his bachelor's degree in education from California State University in East Bay.
For more information about DeVry University, visit devry.edu.
About DeVry University

DeVry University's mission is to foster student learning through high-quality, career-oriented education integrating technology, business, science and the arts. Founded in 1931, the university offers undergraduate and graduate degree programs onsite and online covering 34 different career fields within its five distinguished colleges of study: Business & Management, Engineering & Information Sciences, Health Sciences, Liberal Arts & Sciences, and Media Arts & Technology. The university is accredited by The Higher Learning Commission (HLC, www.hlcommission.org). Its highly credentialed faculty members work in the fields that they teach, providing real-world experiences that prepare students for in-demand careers.
With locations across the U.S., DeVry University is one of the largest private-sector universities in North America. The university is a part of DeVry Education Group (NYSE: DV), a global provider of educational services.
###
Contact(s)
Melanie Wright
DeVry University
mwright1@devry.edu
215-591-5909