DeVry University Appoints Adena Johnston as Metro President of Philadelphia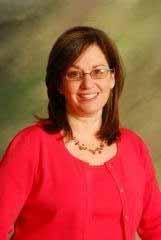 FORT WASHINGTON, Pa., December 07, 2010 - DeVry University has announced the appointment of Adena Johnston as metro president of its Philadelphia Metro, which includes Fort Washington, Center City and King of Prussia. Prior to joining DeVry University, Johnston gained extensive leadership experience in education as the dean of academic affairs at the Art Institute of York–Pennsylvania, and, before that as the director of enrollment management at Gratz College in Melrose Park, Pa.
Johnston has made a positive impact on DeVry University's students and faculty since joining the Fort Washington campus in 2004 as the dean of student affairs. In 2008, she was appointed campus president of the Center City location where she led significant growth in enrollment.
Johnston is a native of Philadelphia earning both her bachelor's and master's degrees in sociology from Case Western Reserve University in Cleveland.
"As Philadelphia's metro president, I look forward to working with all area campuses and centers to further enhance DeVry University's degree programs," said Johnston. "I'm committed to preparing our students for 21st century careers and helping them advance in all of their endeavors."
In her new position, Johnston will be responsible for supporting DeVry University's mission to foster student learning through high-quality, career-oriented education integrating technology, business and management across Philadelphia.
About DeVry University
Founded in 1931, DeVry University is one of the largest, private sector universities in North America, with nearly 93,000 students enrolled in the United States and Canada. The university's mission is to foster student learning through high-quality, career-oriented education integrating technology, business, science and the arts. With more than 90 locations, DeVry University delivers practitioner-oriented undergraduate and graduate degree programs onsite and online that meet the needs of a diverse and geographically dispersed student population. Home to five colleges of study, including Business & Management, Engineering & Information Sciences, Health Sciences, Liberal Arts & Sciences, and Media Arts & Technology, DeVry University's outstanding faculty members, work in the fields that they teach, providing students with real-world experiences that prepare them for high-growth careers.
DeVry University is accredited by The Higher Learning Commission of the North Central Association, www.ncahlc.org. DeVry University, a part of DeVry Inc. (NYSE: DV), is based in Downers Grove, Ill. For more information about DeVry University, find us on Twitter @DeVryUniv, Facebook /DEVRYUNIVERSITY or visit www.devry.edu.
Contact(s)
DeVry University
Melanie Wright
215-591-5909
mwright@devry.edu
or
MS&L Worldwide
Rachel Handler
312-861-5209
rachel.handler@mslworldwide.com