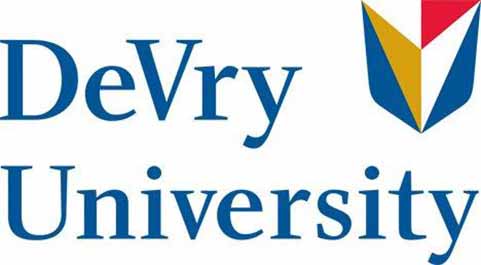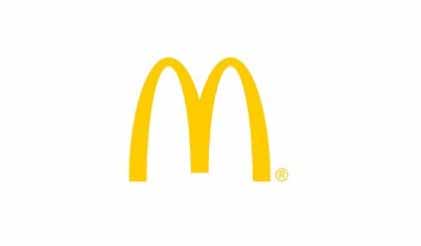 DOWNERS GROVE, Ill., July 14, 2016 - For more than six years, DeVry University, one of the largest private-sector universities in North America, and McDonald's, the world's leading global foodservice provider, have offered higher education opportunities to McDonald's workforce nationwide. Now, as part of an expanded relationship, DeVry University will provide laptops to eligible, newly enrolled employees of McDonald's or its independent owner/operators, allowing greater flexibility and access to technology to pursue their educational and professional goals.
As part of McDonald's Archways to Opportunity, a program that supports employees of McDonald's or its independent owner/operators in professional development and academic advancement, employees and their eligible family members can complete or earn a certificate, bachelor's or master's degree at one of DeVry University's campuses across the country or online at a preferred tuition rate. In addition to the ability to take classes at DeVry University around their schedule, the added benefit of laptop access gives employees the technical requirements to complete their education – a barrier that was identified for many within McDonald's workforce.
"McDonald's vision is to lead the industry in promoting workforce education to support the business and ensure success and advancement," said Lisa Schumacher, Director of Education Strategies at McDonald's. "We're proud to provide employees of McDonald's or its independent owner/operators with tools and world-class training that helps them succeed within our System or wherever their career takes them, and McDonald's is looking to DeVry University to provide the computer resources so all eligible, newly enrolled employees can have access to technology that will serve them academically."
The laptop program is representative of the newly expanded DeVry University workforce solutions offering – DeVryWORKS. DeVryWORKS is a solutions provider within DeVry University that provides comprehensive services to help employers grow through acquiring, developing and retaining their talent.
"DeVryWORKS looks to partner with employers who want to distinguish themselves through an emphasis on development and education," added Joe Mozden, vice president of workforce solutions at DeVry University. "Like McDonald's, we 'believe that education is the true game-changer'. As such, we work with employer partners to provide the resources and real-world education to help turn this belief into a reality for employees of McDonald's or its independent owner/operators. By providing laptops, we are helping to remove potential barriers employees may have, and setting them up for success to meet their education and career goals."
McDonald's has aligned with DeVry University since 2008 to provide education opportunities to employees of McDonald's and its independent owner/operators and their eligible family members throughout the United States. DeVry University has a tenured history of working with top employers, including 46 of the Fortune 100, to help both retain and attract top talent, as well as to support professional development and career advancement for their workforce.
About McDonald's USA
McDonald's USA, LLC, serves a variety of menu options made with quality ingredients to more than 25 million customers every day. Nearly 90 percent of McDonald's 14,000 U.S. restaurants are independently owned and operated by businessmen and women. Customers can now log online for free at approximately 11,500 participating Wi-Fi enabled McDonald's U.S. restaurants. For more information, visit www.mcdonalds.com, or follow us on Twitter @McDonalds and Facebook www.facebook.com/mcdonalds.
About DeVryWORKS
DeVryWORKS consults with today's leading companies to build custom talent solutions capable of solving real business challenges. This comprehensive service offers strategic guidance and support to help companies execute around talent acquisition, talent development and skills-gap training.
DeVry University has decades of experience working in close collaboration with leading companies to ensure students acquire in-demand skills needed in the employees of tomorrow. DeVryWORKS builds on that heritage with tailored partnerships including custom curriculum to target specific education and training needs, on-site class offerings, and qualified candidates emerging from DeVry University with the qualifications sought by growing companies. To learn more about DeVryWORKS strategic solutions to talent business challenges, go to DeVryWORKS.edu.
View source version on businesswire.com: https://www.businesswire.com/news/home/20160714005263/en/