DeVry University Appoints New Provost
Shantanu Bose, Ph.D., to become new academic administrator leading DeVry's academic vision and program development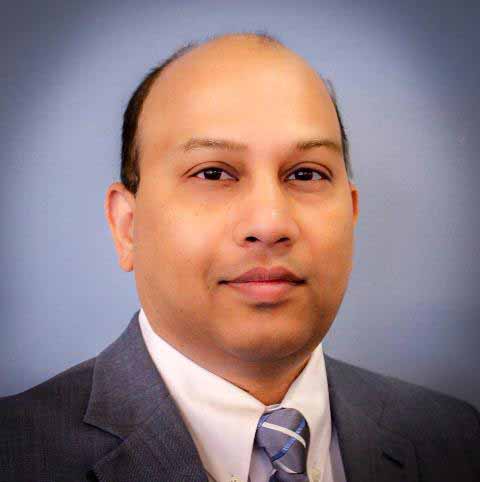 DOWNERS GROVE, Ill., September 13, 2016 - DeVry University today announced the appointment of Shantanu Bose, Ph.D., as the new provost and vice president of Academic Excellence. As provost, Dr. Bose will oversee the university's academic vision and mission, lead the faculty in delivering instructional excellence, and ensure the program portfolio continues to meet the needs of students and employers. The appointment comes after an extensive search process to name a successor to Donna Loraine, Ph.D., who was named president of Carrington College in May.
This Smart News Release features multimedia. View the full release here: https://www.businesswire.com/news/home/20160913006130/en/
"Dr. Bose is a tech-savvy leader, with a proven track record of implementing new programs with a tech edge, designed to meet the educational needs of today's students and employers," said Robert Paul, president of DeVry University. "He is focused on instructional excellence, with the goal that DeVry's graduates have the skills and competencies needed to succeed in today's technology-driven business world. We are very excited to have Dr. Bose join us in this important leadership role."
Dr. Bose joined DeVry University in 2013, and most recently served as general manager of strategy and program development. Prior to DeVry, Dr. Bose was group vice president at School Specialty, Inc., a K-12 education products and services company, where he was responsible for supply chain operations and subsequently for product management and merchandising. Prior to that, Dr. Bose worked at American Greetings Corp.'s Cleveland headquarters and in Asia as director in its Far East division in Hong Kong. Dr. Bose also worked at McKinsey & Company, where he was an engagement manager and worked on strategic growth projects in the U.S. and overseas.
Dr. Bose earned a bachelor's degree in chemical engineering from Indian Institute of Technology. At Purdue University, he earned a master's degree in chemical engineering and a doctorate in supply chain management.
About DeVry University
DeVry University's mission is to foster student learning through high-quality, career-oriented education integrating technology, business, science and the arts. Founded in 1931, the university offers undergraduate and graduate degree programs onsite and online within its five distinguished colleges of study: Business & Management, Engineering & Information Sciences, Health Sciences, Liberal Arts & Sciences, and Media Arts & Technology. The university is accredited by The Higher Learning Commission (HLC, www.hlcommission.org). Its highly credentialed faculty members have experience in the fields that they teach, providing real-world experiences designed to prepare students for in-demand careers.
With locations across the U.S., DeVry University is one of the largest private-sector universities in North America. The university is a part of DeVry Education Group (NYSE: DV), a global provider of educational services.
To learn more about DeVry University, visit devry.edu.
View source version on businesswire.com: https://www.businesswire.com/news/home/20160913006130/en/
Contact(s)
DeVry University
Anne Unger
630-353-7009
aunger@devry.edu