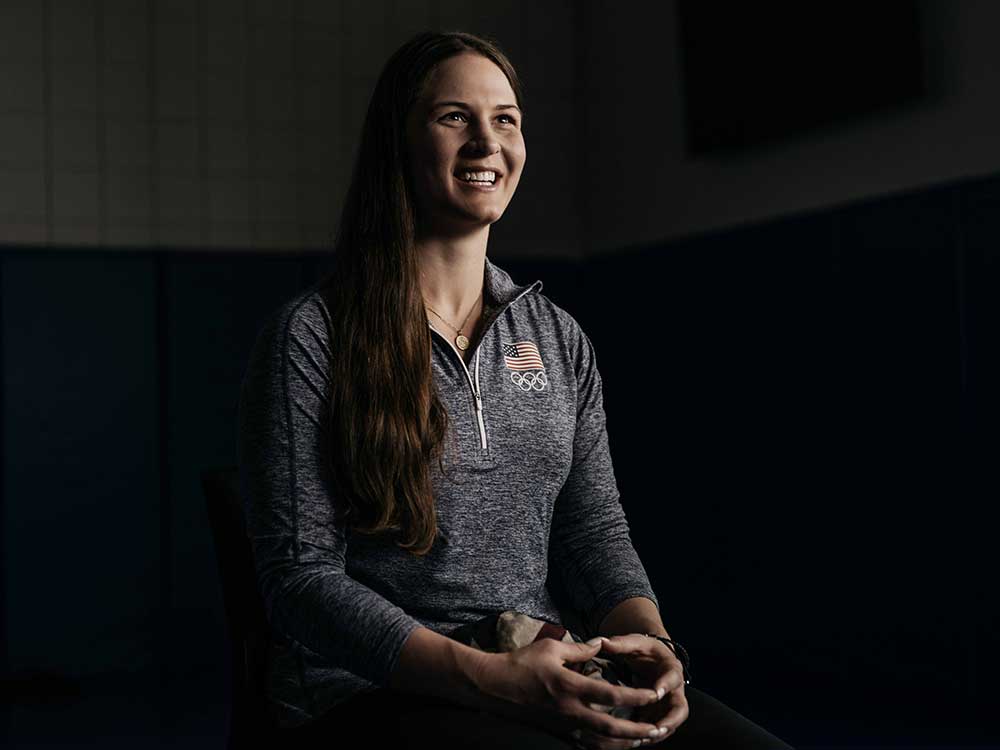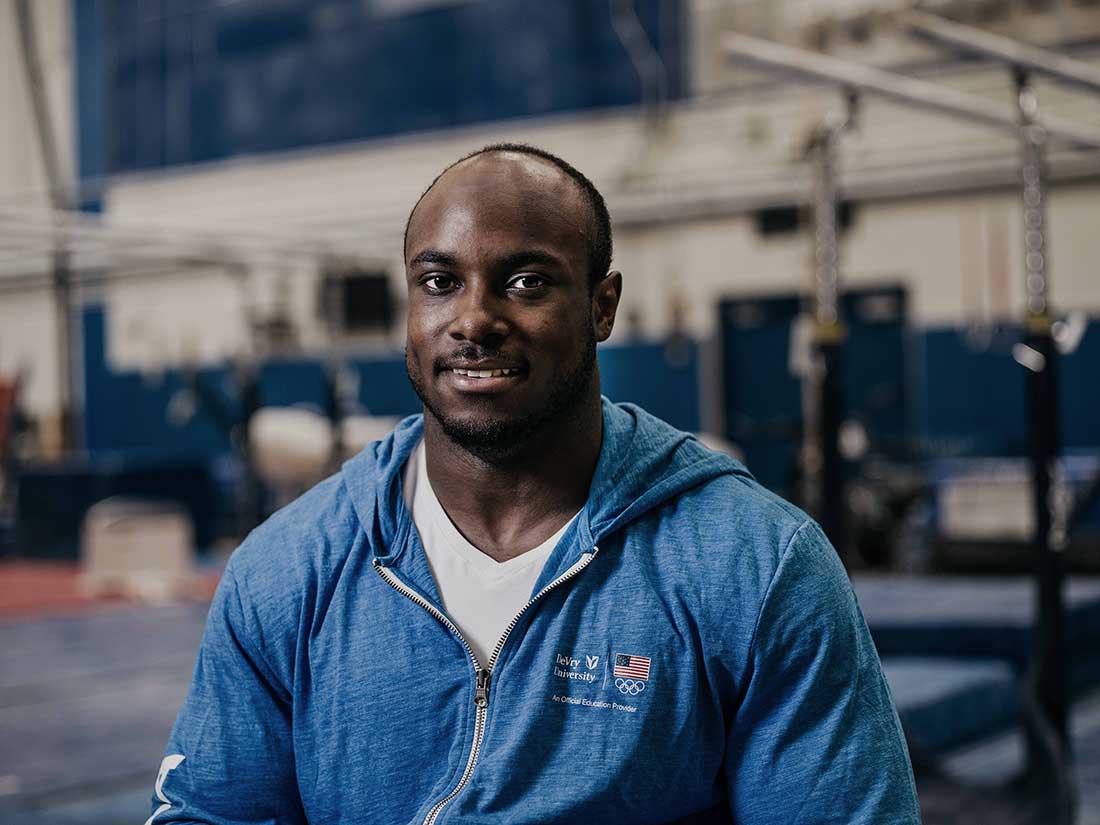 DOWNERS GROVE, Ill., June 20, 2016 - DeVry University, an official education provider of Team USA, today named its first two student-athletes to Team DeVry for the Rio 2016 Olympic Games. Adeline Gray (wrestling, 75 kg.) and Donnell Whittenburg (gymnastics) are Olympic hopefuls who have continued with their education at DeVry University while pursuing their dreams at the same time to represent the United States at the Rio Games this summer.
This Smart News Release features multimedia. View the full release here: https://www.businesswire.com/news/home/20160620005232/en/
Adeline Gray recently graduated from DeVry University with an undergraduate degree in technical management, with a concentration in project management. The Denver native is a three-time world champion who earned a spot on the 2016 U.S. Olympic Team with her victory at the U.S. Olympic Team Trials on April 10. Gray won world championship gold medals in 2012, 2014 and 2015 and was a 2015 Pan American Games champion. She also competes for the New York Athletic Club.
Donnell Whittenburg is a current undergraduate student who is pursuing a degree in web graphic design. The Baltimore native is a two-time world championship bronze medalist (2014, 2015) and was a medalist at the 2016 Pacific Rim Championships, American Cup and Winter Cup. The 2015 U.S. National Champion on the rings, Whittenburg is competing to make his first Olympic Games.
"We're proud to support Adeline and Donnell as they pursue their first Olympic Games," said Robert Paul, president of DeVry University. "Excelling in the classroom is just as important to them as excelling in athletics. Like all of our students, Adeline and Donnell inspire us with their relentless dedication, endless determination and fierce drive. We can't wait to see our student-athletes, who qualify, compete on the world's biggest stage this summer in Rio."
While competing at the highest level in sports, many Team USA athletes are also preparing for their post-athletic futures by furthering their education. DeVry University provides its student-athletes with the educational support and resources they need for their professional careers after the Games. With more than 55 locations across the country and a robust online environment for delivering academic instruction, DeVry University gives student-athletes the freedom and flexibility to pursue their athletic and professional dreams on parallel paths. Approximately 125 Team USA student-athletes are currently enrolled at DeVry University and its Keller Graduate School of Management; to date, nearly 50 have graduated.
In April, the United States Olympic Committee and DeVry Education Group, the parent organization to DeVry University, announced the extension of its partnership to continue as an official education provider of Team USA through 2020. Specifically, DeVry University and its Keller Graduate School of Management will provide undergraduate and graduate educational opportunities, a dedicated support staff and scholarship awards totaling $13.5 million between 2011 and 2020 to Team USA student athletes. Since the partnership began in 2011, more than 240 U.S. Olympic and Paralympic athletes and training hopefuls have enrolled across a number of DeVry's associate, bachelor's and master's degree programs.
More than 35 of its student athletes are trending to qualify to compete in Rio. DeVry University expects to name its full Team DeVry roster once Team USA is officially announced this summer.
"Whether a student is a Team USA athlete going for gold in Rio or a busy parent taking classes online at night, our students are known for their grit, perseverance and ambition," added Paul. "We are proud to support all of our students who work tirelessly to achieve something great."
To learn more about the DeVry student athletes on their Road to Rio, go to www.devry.edu/teamusa.