DeVry University Awards Students for Innovation and Creative Business Solutions in Senior Project Showdown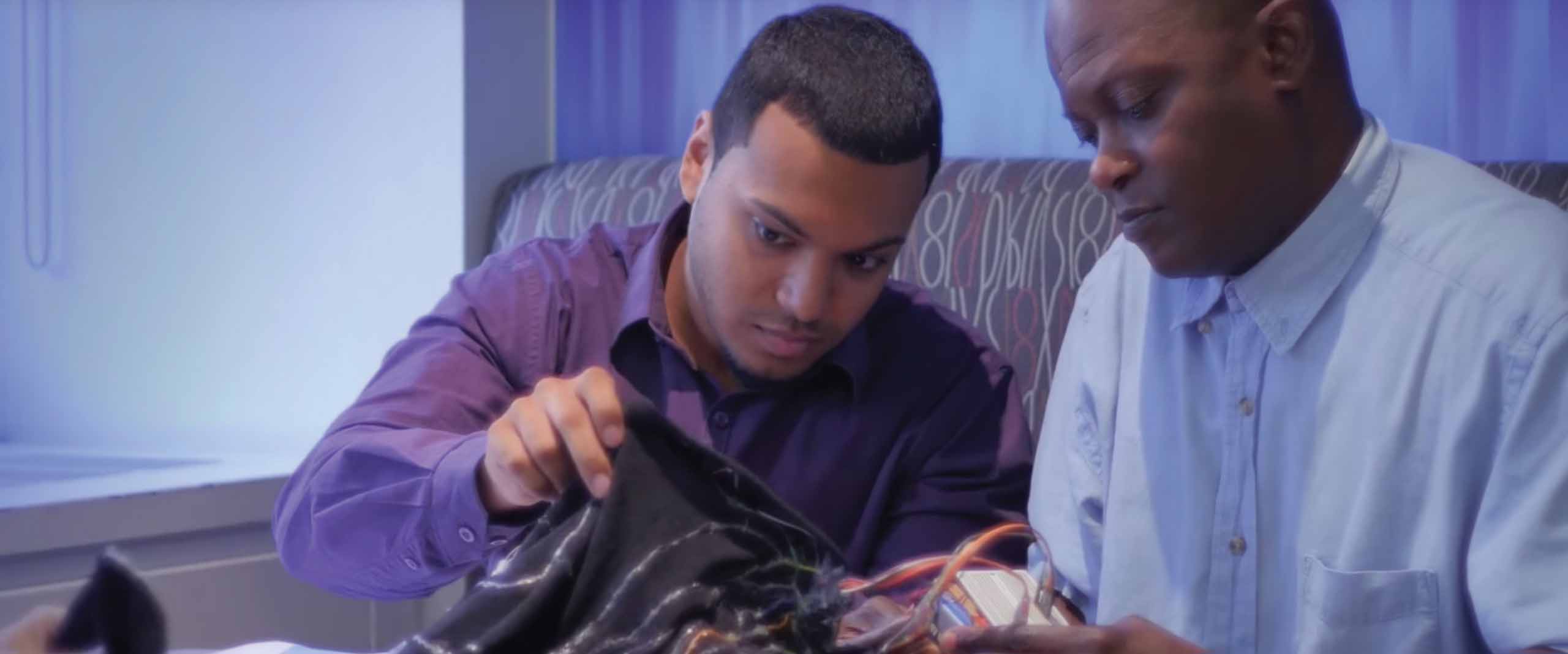 DOWNERS GROVE, Ill., September 13, 2016 - DeVry University announced today the top winners of its annual Senior Project Showdown, a national competition in which students showcase their senior projects demonstrating their skills and expertise from their fields of study to solve real-world business challenges. The first-place team was awarded $10,000, second place $5,000, and third place $2,500. The first-place team also received a one-year Adobe Creative Cloud® membership. A total of 65 entries were considered.
Senior Project Showdown, which is open to undergraduate and graduate students in their final semesters, encourages classmates to collaborate on innovative ideas and creative solutions for a local business or startup.
The winners of the Senior Project Showdown projects are:
First Place — Electronic Posture Regulator (EPR): A wearable indicator to correct your posture. EPR helps you appear confident and younger, combat stress, burn more calories and increase bone density all by correcting your posture. This design includes six sensors that support your back and abdominal muscles to correct your posture.
Students: Lucard Victor Edmond, Corwin Austin, Kevin Hera, Joseph Laguerre
Program of Study: Biomedical Engineering Technology
Campus: Midtown Manhattan
Click to view the project video: https://www.youtube.com/watch?v=TlnLa6dEU-4
Second Place — The Watering Cricket: An easy to use wireless node system that assists customers with tending to their gardens by collecting an array of soil data and uploading it to a user-friendly interface. Using a three-part system; the field nodes, the hub and the user interface, the Watering Cricket is designed to help bridge the gap for organic gardening in the home and prepare gardeners for success.
Third Place — Adrian's Caterers: Owners Winfield and Greg Catwell, natives of Barbados, knew that their catering and restaurant business needed a new look. This team developed the brand, increased Adrian's Caterers online presence and expanded the catering restaurant business. By redesigning everything from the logo to the uniforms, the team was able to give the owners a new look for their company.
Students: Jamell Daniels, Eric Martinez, Christian Santiago, Paulette Hussey, Irma Lang
Program of Study: Multimedia Design & Development
Campus: North Brunswick, NJ
Click to view the project video: https://www.youtube.com/watch?v=d0-VRJGDYTQ
"DeVry University empowers students to bring their ideas to life to help solve a business need or problem. We prepare our students for real-world scenarios that help them apply their learnings outside of the classroom," said Shantanu Bose, Ph.D., provost of DeVry University. "The Senior Project Showdown is one way our students can showcase how they are able to collaborate and create a custom solution to a business need, or to help launch their own innovation."
The Senior Project Showdown can also have lasting effects. The 2014 first place winning team Upstge.com, a social media community designed for aspiring musicians to display their talents and gain exposure, pursued their own idea for their final senior project and a year later they formed a viable business that still operates today.
A panel of DeVry University faculty, staff and employer partners, including, Google, Cisco, Microsoft and Adobe, narrowed the entries from 65 to the top five projects. The five projects were then voted on via social media to name the final three.
To learn more about DeVry University's Senior Project Showdown, visit: www.devry.edu/seniorprojects
About DeVry University
DeVry University is committed to helping students succeed in the classroom and in their careers. Since 1931, DeVry has focused on understanding and serving students and employers, meeting their unique needs by designing education for growing career fields and delivering it in new and compelling ways. Today, our students take advantage of a variety of learning options — on campus, online or in unique classrooms connected by immersive, interactive technology. In all of these environments, DeVry students are taught by faculty with real-world insights, while experiencing curricula that is shaped by input from industry leaders to ensure they obtain the critical knowledge and skills employers need.
DeVry University offers certificate, undergraduate and master's degree programs in business, technology and healthcare technology, among others. The university is institutionally accredited by The Higher Learning Commission (HLC, www.hlcommission.org) and is part of DeVry Education Group (NYSE: DV), a global provider of educational services. For more information, visit us at newsroom.devry.edu.
View source version on businesswire.com: https://www.businesswire.com/news/home/20160913006461/en/
Contact(s)
DeVry University
Anne Unger
630-353-7009
aunger@devry.edu