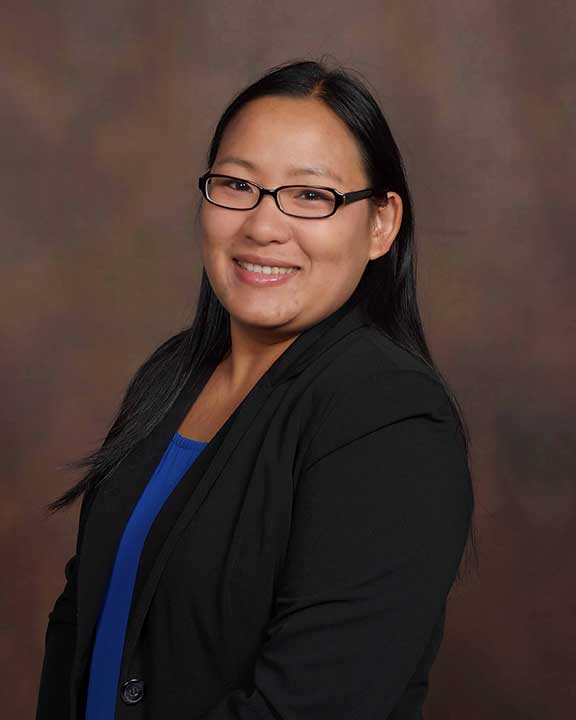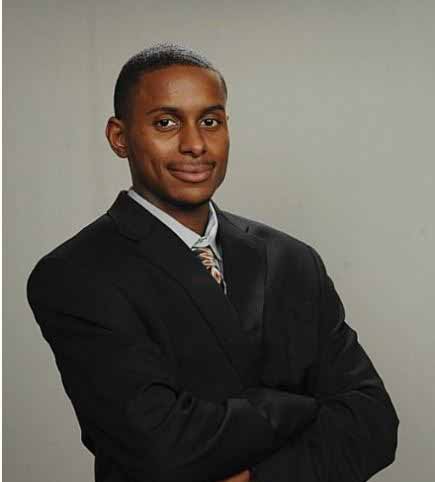 DOWNERS GROVE, Ill., June 27, 2016 - DeVry University, an official education provider of Team USA, today announced current student Ue Lisa Cha (Brooklyn Park, Minn.) and recent graduate Demetrius Graham (Clinton, Md.) will participate in the DeVry University Team USA Student Immersion Experience in Rio. DeVry and the United States Olympic Committee collaborated on this exclusive program to provide DeVry students and recent graduates with on-the-ground, real-world experience working with USOC IT professionals at one of the world's biggest events - the Rio 2016 Olympic Games.
This Smart News Release features multimedia. View the full release here: https://www.businesswire.com/news/home/20160627005255/en/
Ue Lisa Cha is a senior studying online to earn her bachelor's degree in Computer Information System – Business Management. The Brooklyn Park, Minnesota native is on the Dean's List and will be inducted into Sigma Alpha Pi, DeVry's National Society of Leadership and Success. Cha, a married mother of two, will earn her degree at the end of August, after she returns from the Olympic Games in Rio.
Demetrius Graham graduated summa cum laude from DeVry University in March 2016, earning his bachelor's degree in Network and Communications Management with a concentration in Cisco Systems. A resident of Clinton, Maryland, Graham attended DeVry University in Crystal City, where he worked as a Help Desk Support Technician and as a Student Outreach and Administrative Assistant while attending classes. For both his academics and his work on campus, he was named "Student of the Month" last October.
As part of the Student-Immersion Experience, Cha and Graham will hone their skills and be a part of the USOC IT team, helping to set-up for the Rio Games and addressing any technical needs once the Games begin. More specifically, they will assist the USOC by diagnosing and resolving computer and mobile phone technical problems; helping Team USA athletes and staff with connectivity issues; and assisting with technical set-up for Team USA special events. During their two weeks working in Rio, Cha and Graham will share their experiences via photo, video and blog entries on DeVry's social media channels and online blog. To follow along, visit DeVry.edu/blog, Instagram.com/DeVryUniversity and Facebook.com/DeVryUniversity.
"DeVry University prides itself on offering convenient and flexible options for earning an accredited bachelor's or master's degree. Whether you're a working professional student, or a Team USA student-athlete, DVU can help you achieve your educational and career goals," said Robert Paul, president of DeVry University. "Our Student Immersion Experience will give Ue Lisa Cha and Demetrius Graham an extraordinary, once-in-a-lifetime opportunity to leverage what they've learned as DeVry students, while gaining valuable new technical skills to support the world's largest sporting event. We hope to provide more of these opportunities for our students and recent graduates as our partnership continues with Team USA. I look forward to following Ue Lisa and Demetrius on social media as they document what they are learning and experiencing in Rio."
As an official education provider of Team USA through 2020, DeVry University and its Keller Graduate School of Management provide undergraduate and graduate educational opportunities, a dedicated support staff, and scholarship awards to Team USA student athletes totaling $13.5 million between 2011 and 2020. Since the partnership began in 2011, more than 240 U.S. Olympic and Paralympic athletes and training hopefuls have enrolled across a number of DeVry's associate, bachelor's and master's degree programs and, to date, nearly 50 have graduated.
DeVry University provides its student athletes with the educational support and resources needed for their professional careers after the Olympic Games. With 55+ locations across the country and a robust online environment for delivering academic instruction, DeVry University gives student athletes the freedom and flexibility to parallel path their athletic and professional dreams.