DeVry University Appoints Gregory Pace San Diego Metro President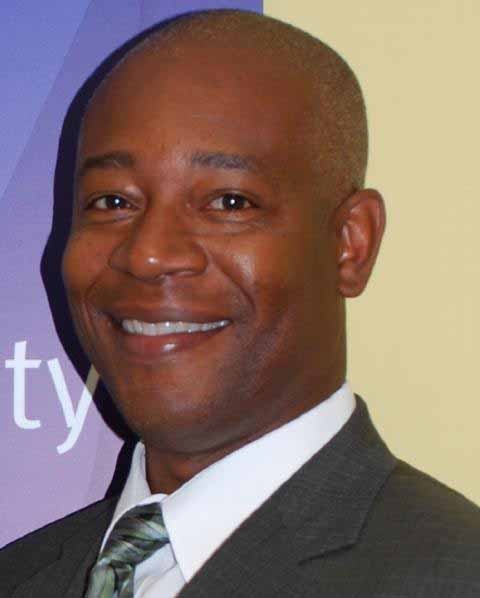 DOWNERS GROVE, Ill. – May 11, 2015 – DeVry University recently announced the appointment of Gregory Pace as president of the San Diego campus in California. Pace will provide executive leadership at the university's San Diego metro.
Pace has more than 20 years of leadership experience, and has served as DeVry University's campus director in Tampa since 2013.
"Greg has the right mix of experience, vision and leadership skills to advance DeVry University's mission and goals," said Shelly C. DuBois, group vice president of DeVry University. "He has established a shared vision of student success in Tampa, that I know he will bring to the San Diego campus, to effectively align resources in support of the educational and career goals of our students."
Pace joined DeVry University in 2010 as a center dean in Atlanta, and moved to assume the role of campus dean in Tampa in 2013. He brings a wealth of operations experience from organizations such as Kaplan, Inc., Washington Mutual Bank and Huffy Corporation, where he led teams at the location-level up through regional assignments. In addition, Pace was a captain in the U.S. Marine Corps for more than 12 years and served as a marine air command and control officer.
"During my time as campus dean in Tampa, I had the opportunity to work alongside the many dedicated faculty and staff to guide our students along their journey and prepare them for achievements beyond the classroom," Pace said. "I look forward to continuing this exciting work in San Diego as I help to challenge students to explore new opportunities and to strengthen our academic community."
Pace earned his bachelor's degree in physics from the U.S. Naval Academy and his MBA from Old Dominion University.
For more information about DeVry University, visit devry.edu
About DeVry University
DeVry University's mission is to foster student learning through high-quality, career-oriented education integrating technology, business, science and the arts. Founded in 1931, the university offers undergraduate and graduate degree programs onsite and online covering 34 different career fields within its five distinguished colleges of study: Business & Management, Engineering & Information Sciences, Health Sciences, Liberal Arts & Sciences, and Media Arts & Technology. The university is institutionally accredited by The Higher Learning Commission and is a member of the North Central Association of Colleges and Schools, www.ncahlc.org. DeVry University provides an education that prepares its students for a lifetime of success with dedicated faculty and staff who are committed to their students' academic success. Its highly credentialed faculty members work in the fields that they teach, providing real-world experiences that prepare students for in-demand careers.
With more than 75 locations in the U.S., DeVry University is one of the largest private-sector universities in North America. The university is a part of DeVry Education Group (NYSE: DV), a global provider of educational services. Find DeVry University on Twitter @DeVryUniv and Facebook at /DEVRYUNIVERSITY, or visit newsroom.devry.edu.
###
Contact(s)
Melanie Wright
DeVry University
Mwright1@devry.edu
215-591-5909