DeVry University Earns Distinction Among America's Most "Military Friendly Schools"
Recognition is testament to DeVry University and its Keller Graduate School of Management's commitment to military students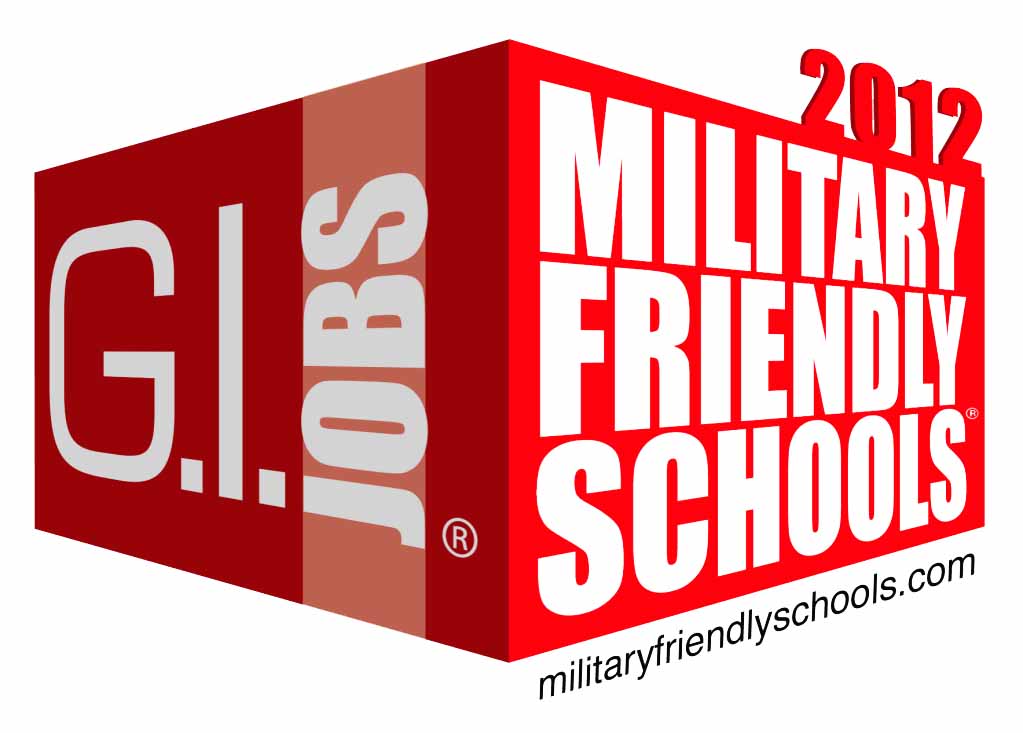 DOWNERS GROVE, Ill. – January 23, 2012 – DeVry University has been named to G.I. Jobs magazine's "2012 Guide to Military Friendly Schools" annual list. The list recognizes the top 20 percent of colleges and universities that demonstrate their commitment to recruiting, retaining and supporting military personnel and veterans.
"We're truly honored to be recognized for our continued efforts to provide quality, flexible online programs to the men and women that serve our country every day," said David J. Pauldine, president of DeVry University. "America's active-duty military and veterans can continue to count on unwavering support from DeVry University and our Keller Graduate School of Management."
From training Army Air Corps instructors on electronics and radar in the 1940s, to being one of the first schools approved to accept the original G.I. Bill following WWII, DeVry University has a long and proud history of educating and supporting America's military personnel and the veteran community. DeVry University's notable military support includes:
- Special tuition rates for active-duty military
- Eligibility to transfer up to 92 credit hours for qualified military coursework and other post-secondary education credits toward a DeVry University degree program
- Distance learning and flexible scheduling options for those on deployment or stationed away from a DeVry University campus or center location
- Veteran's appreciation grants and AMVETS scholarships to help offset the costs of higher education and make college accessible for hardworking, talented students who have served in the U.S. Armed Forces
For more information about DeVry University's military affairs, visit https://www.devry.edu/admissions/military-applicants.html.
For comprehensive consumer information, visit https://www.devry.edu/compliance/student-consumer-info.html.

About DeVry University
Founded in 1931, DeVry University is one of the largest, private sector universities in North America, with more than 90,000 students enrolled in the United States and Canada. The university's mission is to foster student learning through high-quality, career-oriented education integrating technology, business, science and the arts. With more than 95 locations, DeVry University delivers practitioner-oriented undergraduate and graduate degree programs onsite and online that meet the needs of a diverse and geographically dispersed student population. Home to five colleges of study, including Business & Management, Engineering & Information Sciences, Health Sciences, Liberal Arts & Sciences, and Media Arts & Technology, DeVry University's outstanding faculty members, work in the fields that they teach, providing students with real-world experiences that prepare them for high-growth careers.
DeVry University is institutionally accredited by The Higher Learning Commission of the North Central Association of Colleges and Schools, www.ncahlc.org. DeVry University, a part of DeVry Inc. (NYSE: DV), is based in Downers Grove, Ill. For more information about DeVry University, find us on Twitter @DeVryUniv, Facebook /DEVRYUNIVERSITY or visit newsroom.devry.edu.

# # #
Contact(s)
DeVry University
Dan Dement
ddement@devry.edu
619.618.9785
or
MSLGROUP
Jenna Simenic
jenna.simenic@mslgroup.com
312.861.5277