DeVry University Appoints Ebony Spencer-Muldrow as Campus Director of its Louisville Campus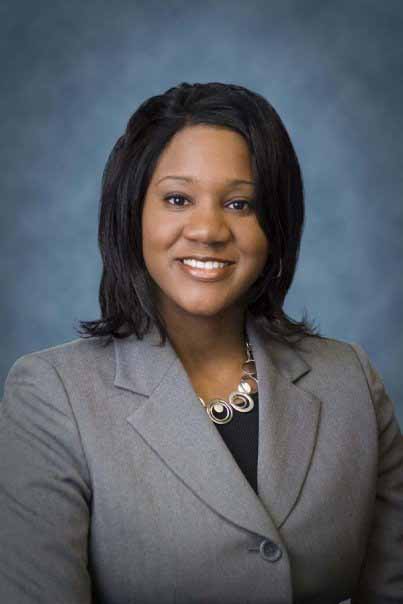 LOUISVILLE, Ky. – June 13, 2012 – DeVry University has announced the appointment of Ebony Spencer-Muldrow as campus director of its Louisville Campus. She was previously an academic affairs specialist at the campus.
Prior to joining DeVry University, Spencer-Muldrow served in senior-level leadership roles for Education Corporation of America and Education Management Corporation. She has a decade of experience working in instruction, training and development and workforce education, as well as creating and sustaining the growth of small, minority and women-owned businesses.
Spencer-Muldrow earned her bachelor's degree in marketing and a Master of Business Administration degree from Western Kentucky University. She is currently pursuing her Doctor of Education degree from Walden University.
"I am passionate about education and its ability to change a student's life; I look forward to challenging students to explore the opportunities available to them in my new role," said Spencer-Muldrow.
In her new position, Spencer-Muldrow will be responsible for managing the center and maintaining all operations, including admissions, compliance, community outreach and involvement, while attracting and retaining quality faculty and staff.
About DeVry University
Founded in 1931, DeVry University is one of the largest, private sector universities in North America, with more than 90,000 students enrolled in the United States and Canada. The university's mission is to foster student learning through high-quality, career-oriented education integrating technology, business, science and the arts. With more than 95 locations, DeVry University delivers practitioner-oriented undergraduate and graduate degree programs onsite and online that meet the needs of a diverse and geographically dispersed student population. Home to five colleges of study, including Business & Management, Engineering & Information Sciences, Health Sciences, Liberal Arts & Sciences, and Media Arts & Technology, DeVry University's outstanding faculty members, work in the fields that they teach, providing students with real-world experiences that prepare them for high-growth careers.
DeVry University is institutionally accredited by The Higher Learning Commission of the North Central Association of Colleges and Schools, www.ncahlc.org. DeVry University, a part of DeVry Inc. (NYSE: DV), is based in Downers Grove, Ill. For more information about DeVry University, find us on Twitter @DeVryUniv, Facebook /DEVRYUNIVERSITY or visit newsroom.devry.edu.
# # #
Contact(s)
Melanie Wright
DeVry University
215.591.5909
or
Susie Schreiber
MSL Chicago
312.861.5219