DeVry University Appoints Maria Dezenberg as Seattle Metro President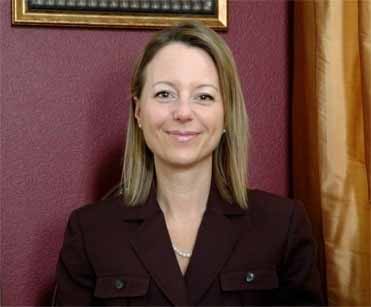 SEATTLE, August 24, 2011 - DeVry University has announced the appointment of Maria Dezenberg, Ed.S. as president of its Seattle metro. Dezenberg was previously the campus dean for DeVry University in Las Vegas. Dezenberg succeeds Dr. David Stewart, who was recently appointed center dean for DeVry University's new Lynnwood, Wash. location.
Prior to joining DeVry University, Dezenberg held a variety of roles with FLS International, a leading provider of English language programs to international students. In addition to her roles at FLS International, she served as an English language instructor for several educational institutions.
Dezenberg earned her educational specialist degree from the University of Alabama at Birmingham, a master's degree in international relations from the University of San Diego and a bachelor's degree in international relations from Eastern Washington University.
"I'm honored to join the outstanding faculty and staff who provide top-notch, career-focused education to students across the greater Puget Sound area," said Dezenberg. "Together, we will help prepare the next generation of professionals for 21st century career success."
In her new position, Dezenberg will be responsible for supporting DeVry University's mission to foster student learning through high-quality, career-oriented education, integrating technology, business and management across the Seattle metropolitan area. DeVry University's Seattle metro includes three locations: Bellevue, Federal Way and Lynnwood.
About DeVry University
Founded in 1931, DeVry University is one of the largest, private sector universities in North America, with more than 90,000 students enrolled in the United States and Canada. The university's mission is to foster student learning through high-quality, career-oriented education integrating technology, business, science and the arts. With more than 90 locations, DeVry University delivers practitioner-oriented undergraduate and graduate degree programs onsite and online that meet the needs of a diverse and geographically dispersed student population. Home to five colleges of study, including Business & Management, Engineering & Information Sciences, Health Sciences, Liberal Arts & Sciences, and Media Arts & Technology, DeVry University's outstanding faculty members, work in the fields that they teach, providing students with real-world experiences that prepare them for high-growth careers.
DeVry University is institutionally accredited by The Higher Learning Commission of the North Central Association of Colleges and Schools, www.ncahlc.org. DeVry University, a part of DeVry Inc. (NYSE: DV), is based in Downers Grove, Ill. For more information about DeVry University, find us on Twitter @DeVryUniv, Facebook /DEVRYUNIVERSITY or visit newsroom.devry.edu.
Contact(s)
MSL Group
Jenna Simenic, 312.861.5277
jenna.simenic@mslgroup.com
or
DeVry University
Dan Dement, 619.618.9785
ddement@devry.edu